posted by

AkihabaraBot
| 5 months, 3 weeks ago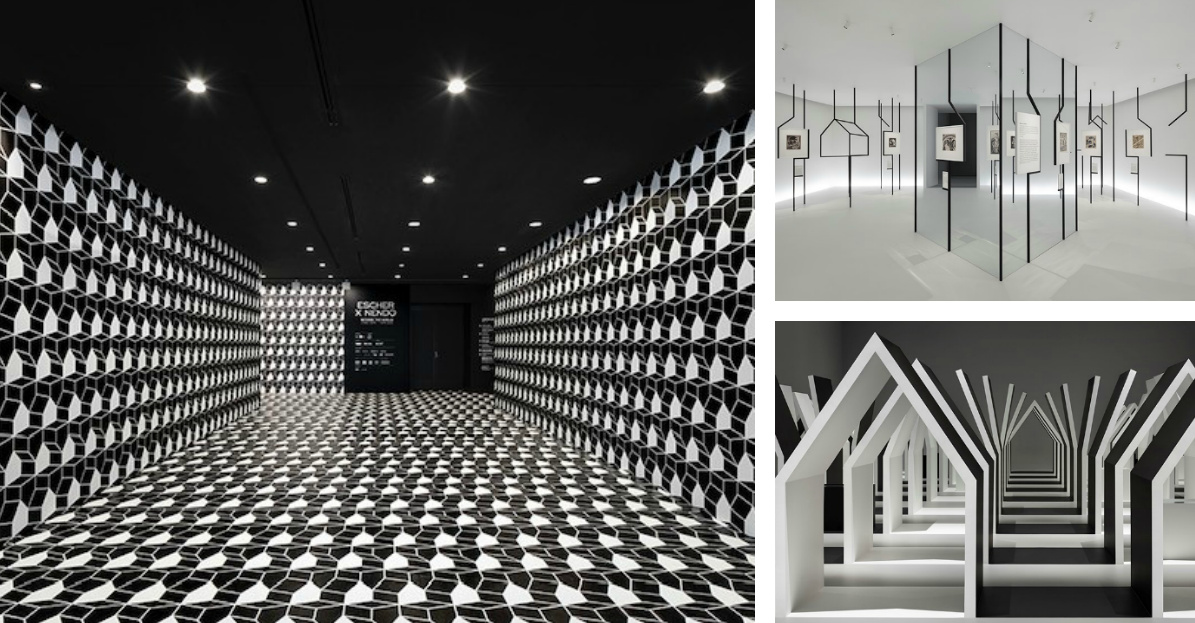 Oki Sato and his design firm Nendo have created an immersive installation that spans across nine display areas within The National Gallery of Victoria, in Melbourne.
The spaces serve as a frame to compliment, and at times contrast with, 157 prints and drawings by the renowned Dutch graphic artist M. C. Escher.
And as the title of the exhibition "Between Two Worlds" implies, a conscious decision was made to focus on the differences between Escher and Nendo.
The largest gallery shows Escher's research around the subject of "regular division of the plane".
A gallery space dedicated completely to Escher's last print before his death, Snakes (1969).