posted by

AkihabaraBot
| 5 months, 2 weeks ago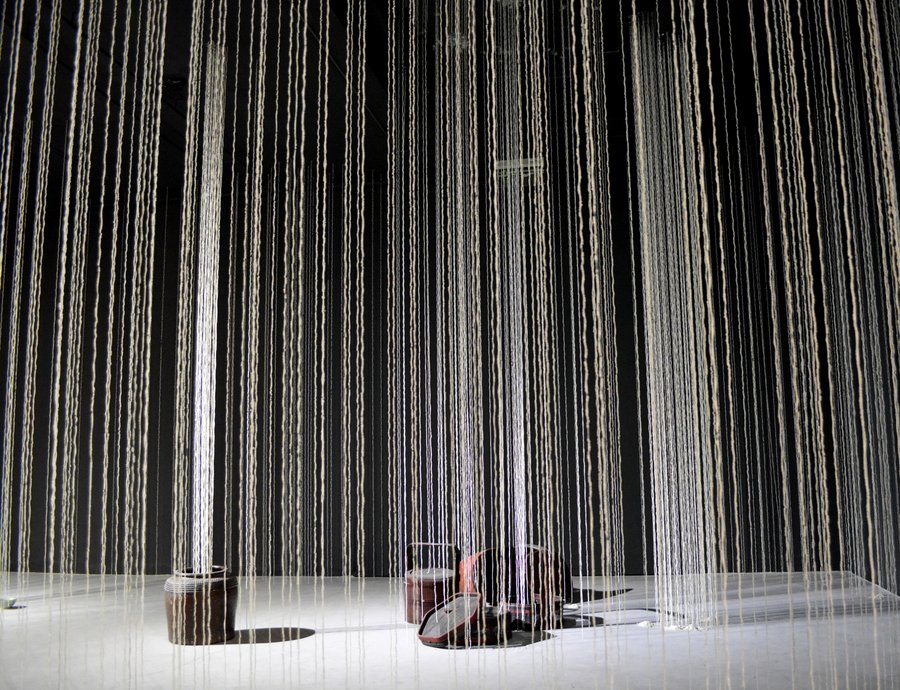 The villagers of Inakadate aren't the only ones getting creative with their rice.
Japanese artist Sayaka Ishizuka is showing new work at Pearl Lam Gallery in Shanghai.
"Life Threads" is a walk-in installation consisting of, among other things, 4200 handmade strings of rice grains hung from the ceiling.
There is a strong sense of life and interconnectedness throughout the entire piece, given how closely rain, rice and life are intertwined with each other, especially in Asian cultures.
Life Threads is on display through August 23, 2014.