posted by

AkihabaraBot
| 4 years ago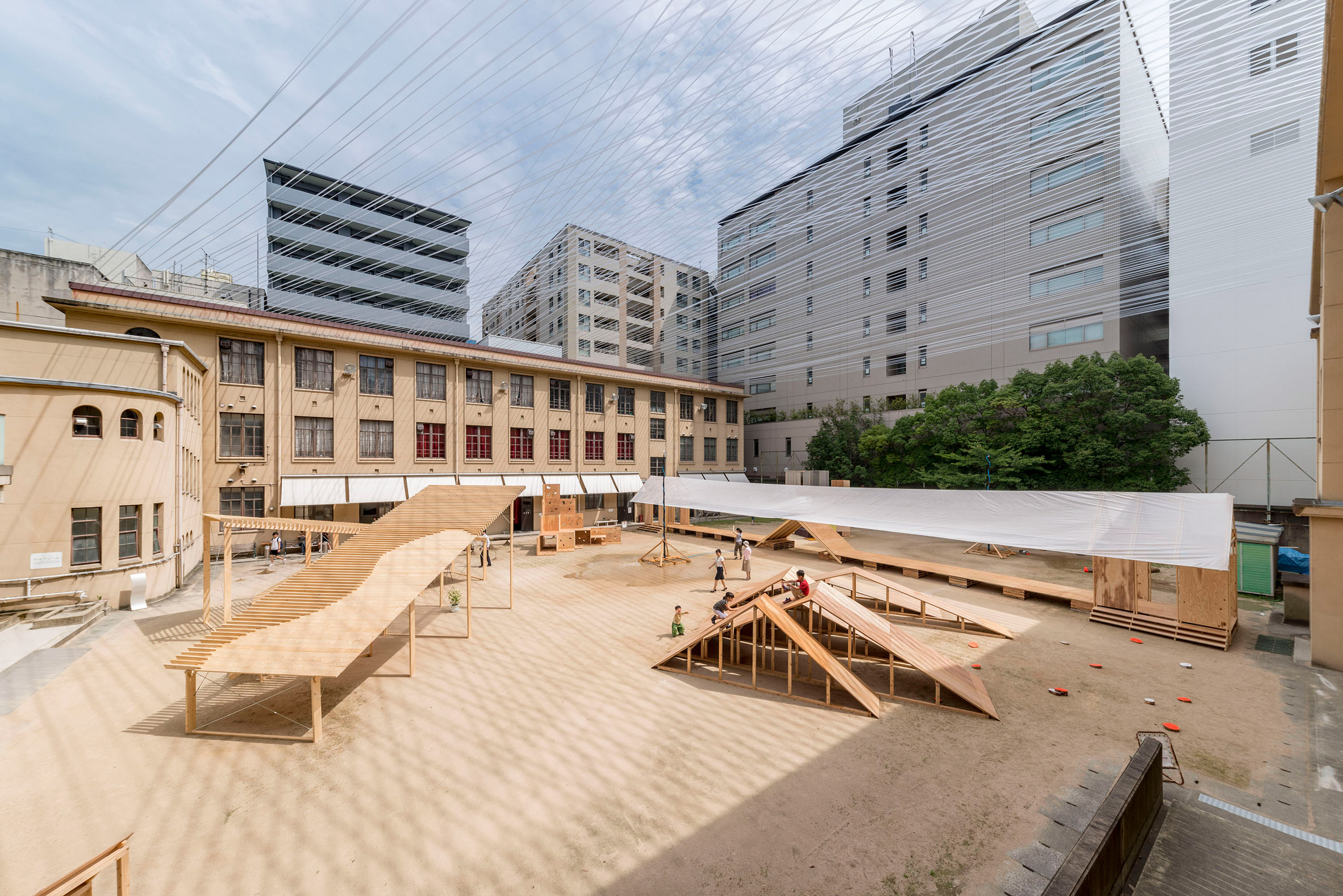 Tato Architects and Dot Architects are among six studios that created pop-up pavilions at the Kyoto Art Center to examine the various prohibitions that apply to privately-owned public spaces in Japan.
Called Kagerou Village the installation includes pavilions designed by Tato Architects, Martinez Barat Lafore Architectes, Ludwig Heimbach, Hiroshi Kato, Sven Pfeiffer and Dot Architects.
Catering to various activities that are prohibited or considered taboo in public spaces, the six pavilions each provide safe spaces for napping, "dangerous play", bird feeding or kissing.
They are designed to trigger a conversation around how the rules of public spaces can be subverted.
Instead it became 'what if we do?,'" explained Yo Shimada, founder of participating practice Tato Architects.