posted by

AkihabaraBot
| 1 year, 5 months ago in
Auto & Transportation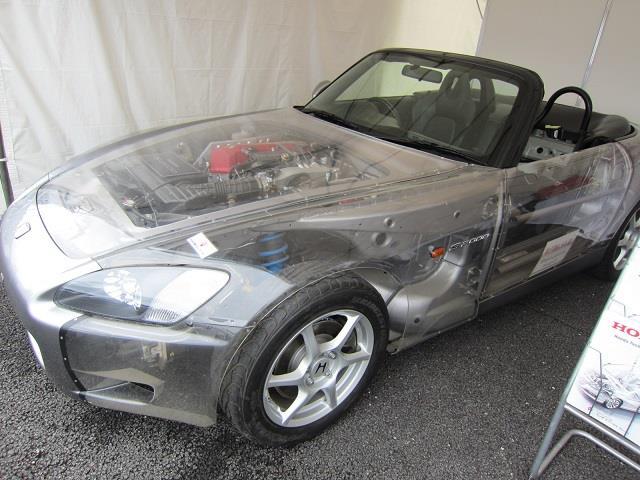 According to Tire Meets Road , the clear S2000 was spotted at this year's annual owner's meeting at Twin Ring Motegi in Japan.
As if a mint, unmodified S2000 owned and maintained by Honda itself wouldn't stand out on its own, the automaker recently trotted out a copy of its beloved roadster where all of its body panels are completely see-through.
Through the transparent bodywork, it's easy to see all of the bones and organs that make the little Honda tick.
Built from 1999 to 2009, the Honda S2000 was the company's 50th anniversary present to itself.
Its ungodly engine note, world-beating manual shifter, Miata-like handling, and timeless styling have made it a bucket-list machine for many.