posted by

AkihabaraBot
| 3 months, 1 week ago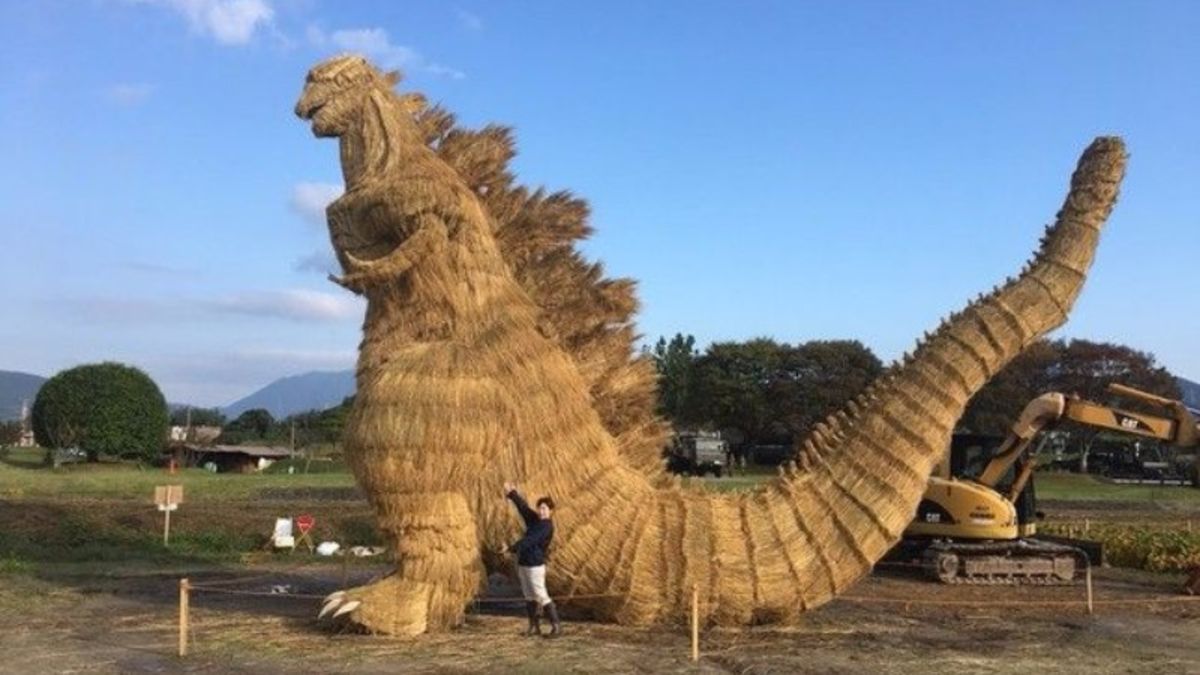 East is your slice of Asian internet culture, bringing you the latest talking points from Japan, Korea, China and beyond.
AdvertisementTo make the fall harvest, over 150 volunteers built this rice straw Godzilla.
From design to construction, the whole thing took about four months to finish.
AdvertisementJCast reports that the statue measures 7 meters (22.96 feet) tall and has a 10 meter (32.80 feet) long tail.
AdvertisementThis isn't the first Godzilla statue Japan has seen.