posted by

AkihabaraBot
| 6 months, 1 week ago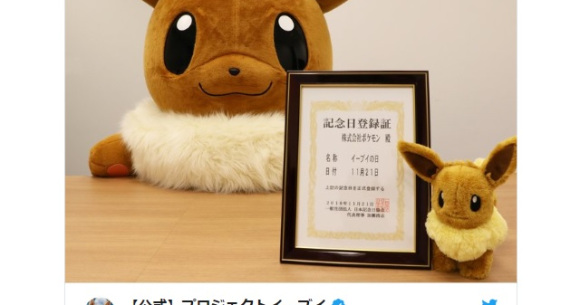 But equally as charming is the brown cat-fox creature known as Eevee, who has recently gained enough fame to bust out its very own adorable Eevee parade.
What's more, a special branch from the Pokémon company has been going to great lengths in supporting Pikachu's trusty buddy.
Called Project Eevee, the team has even approached the Japan Anniversary Association to mark 21 November as the official day for Eevee.
It's a great honor to share it with Eevee.""Congratulations, you little furball!""The next day is Good Couple Day.
So mark your calendars in advance, everyone, because it will be a full year before Eevee Day rolls around again on 21 November.