posted by

AkihabaraBot
| 6 months ago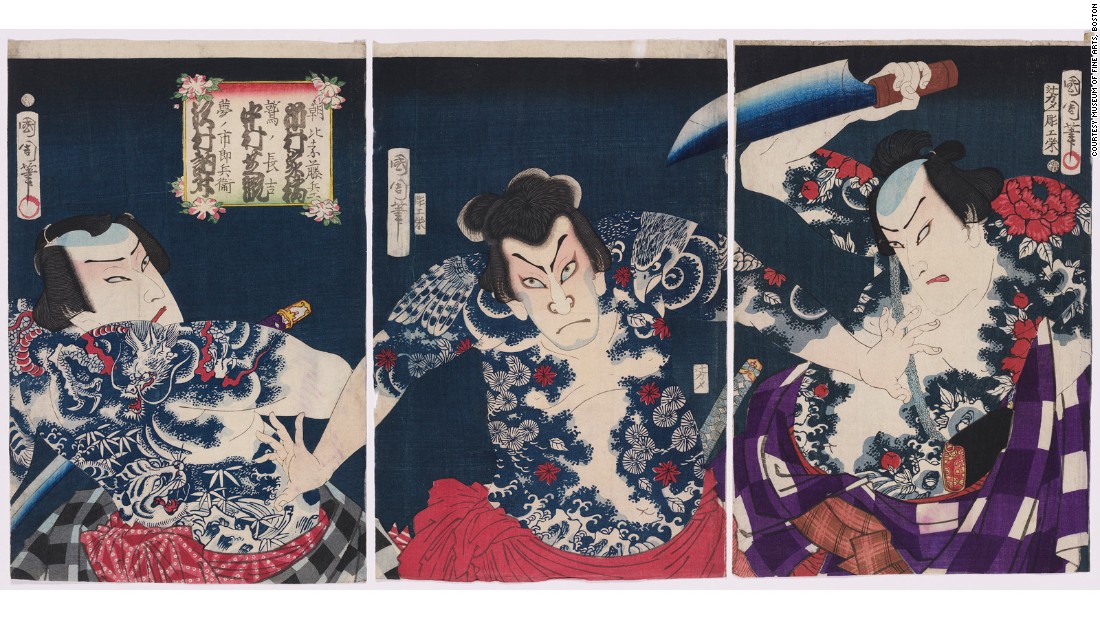 The rise in popularity and decades-long frenzy for tattoos is detailed in the 2017 book "Tattoos in Japanese Prints" by Sarah Thompson, curator of Japanese art at the Museum of Fine Arts, Boston; it's also the subject of a recent show at the Asian Art Museum in San Francisco.
According to Thompson, large-scale, full-body tattoos became fashionable amid the distribution of Kuniyoshi's "Water Margin" prints in the late 1820s.
In Toyohara Kunichika's triptych, "A Water Margin of Beautiful and Brave Women" (1869), the actors' arms feature bright-red fish and grimacing dragons.
But the heroes depicted in Kuniyoshi's prints themselves inspired tattoos that were then depicted in prints.
Today, Japanese tattoo culture is studied around the world, and motifs of the Edo period live on.