posted by

AkihabaraBot
| 7 months, 1 week ago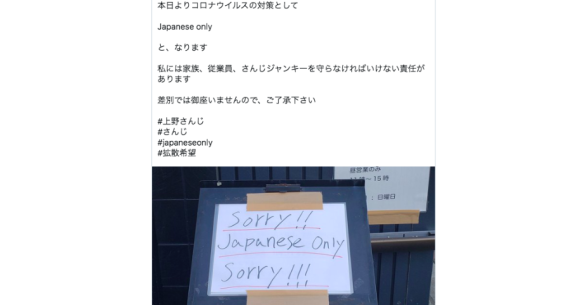 However, in the wake of last week's announcement of Japan's first fatality from the virus, one ramen shop owner has established an even more strict ban: Japanese only.
This new rule was put in place at Tokyo ramen shop Sanji, located within Ueno district.
Owned by @sanji_kinchan, who we will refer to as Kinchan, their newest social media post has caused quite a stir among Japanese Twitter users.
It should be noted that Japan passed a law against hate speech in 2016, however, no parts of this law specifically detail a punishment for hate speech nor does it outline as to what may constitute as hate speech.
Instead, some localities such as Kawasaki have stepped up to the plate to self-determine their own hate speech laws.