posted by

AkihabaraBot
| 4 years ago in
Art & Culture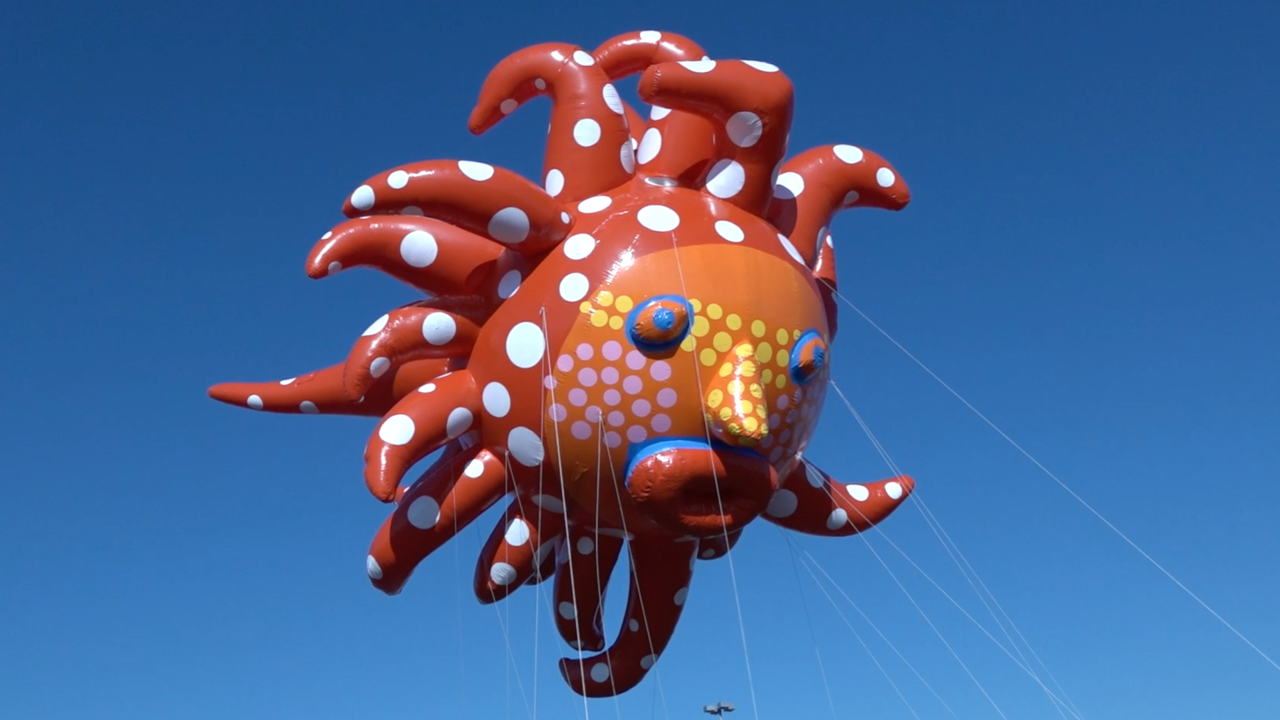 Come next Thursday, November 28, that's exactly what will take to the skies in the annual Macy's Thanksgiving Day Parade in New York.
As part of the retailer's Blue Sky Gallery program, established in 2005 to bring contemporary art into the air, renowned Japanese artist Yayoi Kusama has designed a balloon for this year's event.
With her balloon, she joins program alumni KAWS, Jeff Koons, Tom Otterness, and even the studio of Keith Haring, each of whom has designed a work for the parade.
Kusuma's work for the parade, titled Love Flies Up to the Sky, is a character drawn from her "My Eternal Soul" series of work.
In order to translate the concept into a balloon, Kusama and her studio collaborated with Macy's own balloon design team to ensure the work would meet all the technical requirements for a safe flight through the streets of New York.