posted by

banzaitokyo
| 4 years, 9 months ago in
Science & Technology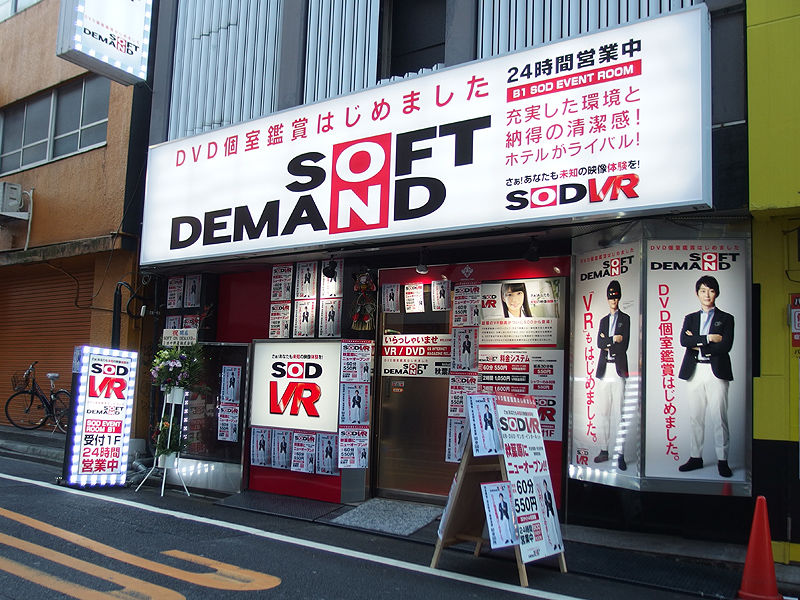 Japan's most unfortunately named porn company Soft On Demand is offering virtual sexy time at its newly opened location in Tokyo's Akihabara.
The establishment's billboard states that Soft On Demand is offering a fulfilling environment, cleanliness, and views hotels as its rivals.
The locale rents rooms where folks can watch porn (dvds!), read manga, and surf the net in little rooms.